The Battle of Stone Arabia
Revolutionary War in the Mohawk Valley
The Battle of Stone Arabia was a fight on October 19 in 1780 between a local militia led by John Brown and a raiding party from Canada led by John Johnson, former local scion. It was a low moment in a war of attrition for control of the western edge of the new nation during the revolutionary war.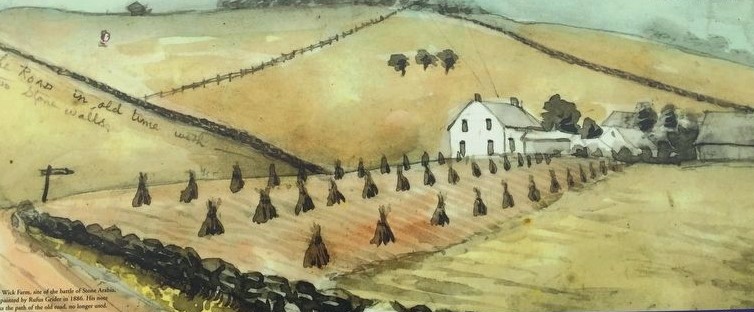 The Battle
On October 19, 1780, Johnson and Brant's army of Regulars, Indians and Loyalists—consisting of units from the 8th Regiment of Foot, 34th Regiment of Foot, King's Royal Regiment of New York, Butler's Rangers, and Brant's Volunteers—proceeded to destroy homes and farm buildings in Stone Arabia, a village about one mile (1.6 km) north of Fort Keyser, in Tryon County (modern Palatine Township in Montgomery County, New York). Colonel John Brown, commanding a force of Massachusetts levies and New York militia and rangers, advanced from his post at Fort Paris in Stone Arabia with the aim of defeating one of Johnson's detachments, which British deserters had told him was isolated and smaller than his 360-man garrison. Instead, Johnson met Brown with his main force and, gradually outflanking and enveloping the rebels, defeated them in a running battle, during which Brown was killed.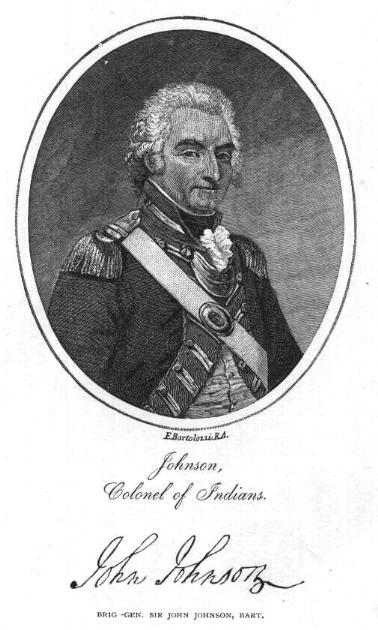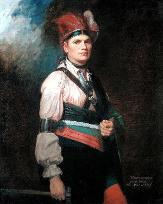 The Officers
The local hero of the battle of Stone Arabia is Colonel John Brown. On October 19 in 1780, on his 36th birthday, he was in command of a force of Massachusetts levies and New York militia and rangers. Originally from Massachusetts,he practiced law in nearby Caughnawaga, NY after graduating from Yale College .
The British raiding party was led by Colonel Sir John Johnson, son of Sir William Johnson who had died on the cusp of the revolutionary war. Sir John left the a vast domain that his father controlled and formed other tories in the area into a brutal and effective force of raiders.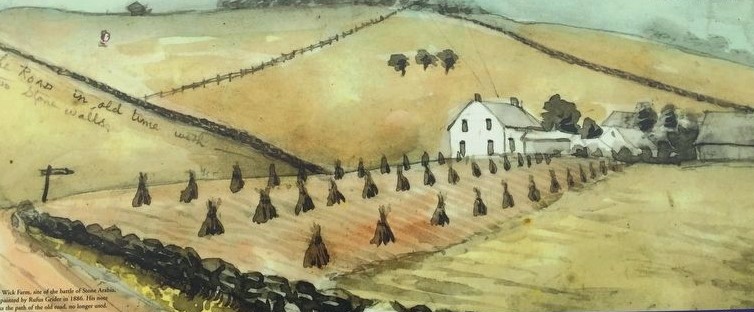 Fort Paris
Fort Paris plays a major role in the story of the battle of Stone Arabia
© Copyright 2020Stone Arabia Preservation Society